Established 1995South London Guttering & Roofing
GRP Flat Roofing
Black Hawk are proud to now be able to offer our customers a 10 year guarantee on flat replacement roofs. This has not been possible in the past due to the fact that traditional felt roofs have been constructed with a number of layers of felt which by their very nature have joints and in time may fail.
The solution to this old problem is to supply and install Glass Reinforced Polyester (GRP) waterproofing system which has no seams,joints or welds.
This system has numerous benefits over the previous roof coverings including;
10 year Insurance Backed Guarantee guarantee
Fire retardant (to BS476-3;2004)
Made from specially formulated resins and topcoats designed for roofing applications
Good environmental profile
High security – cannot be cut with knife
Cold applied – free from risks of fire
Completely UV resistant
Fibreglass Flat Roofing
Our fibreglass roofs come in a variety of colours and are without doubt the toughest & longest lasting flat roof money can buy.
This is not a new concept but in recent times the costs of materials have been lowered so a new GRP roof is comparable in price to the old three layered felt roof but without any of the drawbacks.
The normal topcoat finish is grey but any colour you choose is available.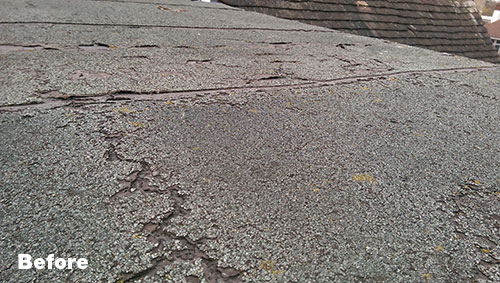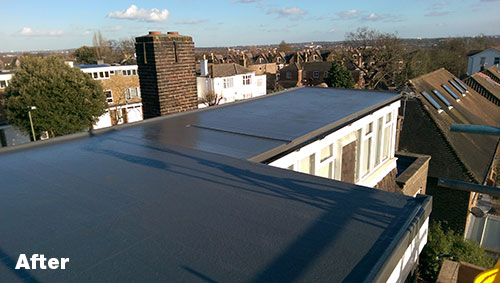 Box Guttering
Fiberglass is also an excellent way to make or line box gutters.
As well as just replacing the roof covering, while the roof is removed it is a good time to update the insulation in the roof void without removing the inside ceiling.

When the original roof was installed the normal amount of insulation required was only 1-2 inches. With modern solid foam insulations of approx 4 inches the interior will feel much warmer and reduce heating bills.